Copyright © LBDC - All rights reserved.
Liverpool Big Data Collaboration
C/O Royal Liverpool & Broadgreen University Hospitals Trust
Prescot Street
Liverpool
L7 8XP

Contact us
Partner login
Stay in touch







We are a healthcare collaboration dedicated to leveraging the power of big data to improve patient outcomes, clinical effectiveness and operational efficiency.




Big data can help address key healthcare challenges from chronic conditions management through to progression towards a wellness model of healthcare.


Big data can be applied in situations spanning operations, clinical and research environments. Learn about our use-case methodology.
We are holding a series of events to illustrate the power of big data in Healthcare and describe how LBDC makes the potential realiseable.
Our Executive Launch took place in March 2014 and the session videos are now available on the Events page.
We are planning a series of further events and webinars in the coming months. Please register for email updates if you would like to be kept informed.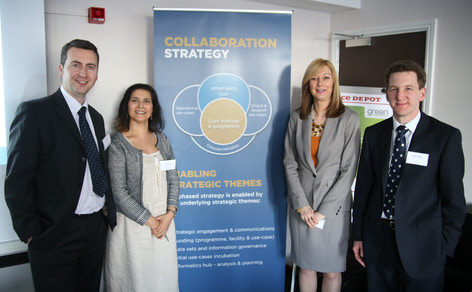 Welcome to LBDC the
Liverpool Big Data Collaboration for Health
The application of big data in healthcare and related research offers huge potential for patients, clinicians, healthcare providers, commissioners and researchers alike.
But realising this potential is not straight forward.
It demands combinations of skills, data sets and resources typically beyond any one organisation and it requires an integrated strategy, methodology and programme to develop, fund and apply the joint capability.
The Liverpool Big Data Collaboration (LBDC) has been formed to address these challenges - ensuring the benefit of big data in healthcare can be effectively realised on a region wide basis.